Own NY – Your Key to Local Real Estate
Thanks for coming to check us out – you can learn about us, our team and the services we provide to help you buy or sell a home in WNY…..but you probably came here to look for houses, right?  That's cool – we might be slightly biased but you happen to be at THE best site to search for Buffalo-Niagara homes for sale.   We provide access to all homes on the market and we have the most current and accurate information – updated hourly!
What's more, we have lots of really cool search functionality so you can easily get to what you want to see!  Check out some of the options below….
SEARCH OPTIONS
You can use the quick search above to look by city/town or try one of the filtered search options below.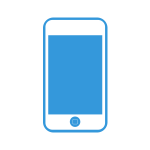 On your phone? Click to download our feature rich home search app and find nearby homes!
Looking for details on a specific home?  Use our address or MLS # search:
Check these out…..
Click an area to see listings by cities/towns in the region of most interest to you.  For the City of Buffalo, view listings by specific neighborhoods:
Have more specific criteria still?  Ok, sounds like a case for our advanced search – give it a try!
We're confident you'll find the best options for searching Buffalo real estate and WNY real estate on our site but we're constantly looking to improve – use the form on the about page to send us in any comments or suggestions.
Don't forget to tell your friends and family about OwnNY.com – the best place for comprehensive and current information about Buffalo homes for sale and WNY homes for sale!